Member Lunch Meeting - Recent Developments in Estate Planning, Administration and Tax
Date:
Thursday, February 6, 2020
Location:
Skewers Kabob House - 821 L St., Modesto, CA 95354
Speaker:
John Prokey (Ramsbacher Prokey Leonard, LLP), Erin Kolko (Temmerman Cilley & Kohlmann, LLP) and Steven P. Braccini (Sheppard Mullin Richter & Hampton LLP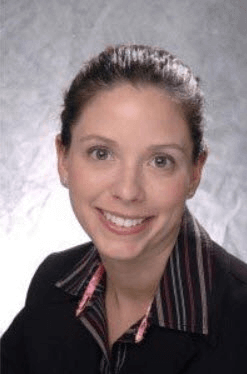 Erin Kolko:
Santa Clara University School of Law, 2006 Santa Clara, California
San Jose State University: B.A. - 2002
Oxford University: Major: Comparative Intellectual Property Law Program
Erin N. Kolko is a partner at Temmerman, Cilley & Kohlmann, LLP. She joined the firm in 2005. Ms. Kolko's practice focuses on trust, probate, and conservatorship litigation, including but not limited to will contests, trust contests, financial elder abuse, fiduciary removal and surcharge, accounting disputes, reformation, modification, and interpretation of estate planning documents, disputed real property claims, contested conservatorships, and related civil litigation.
Ms. Kolko handles every stage of litigation, including pre-lawsuit negotiation, discovery, law and motion, mediation, arbitration, early neutral evaluation, trial, and appeal. Ms. Kolko is admitted to practice law in all superior courts of California, all appellate courts of California, the Supreme Court of California, and all federal district courts in California.

In addition, Ms. Kolko represents trustees, executors, agents, and beneficiaries in contentious trust and estate administrations, as well as assists clients with preparation of their personal estate plans, including living trusts, wills, durable powers of attorney, advance health care directives, nominations of guardians, and all property transfer documents.
Ms. Kolko is also an Adjunct Professor of the Wills & Trusts Course at Santa Clara University School of Law.
John Prokey:
Santa Clara University, B.S. cum laude, 1994
Santa Clara University School of Law, J.D. cum laude, 1999
As the managing partner of the firm, John Prokey leads a diverse practice emphasizing estate and wealth planning, trust administration, and tax controversy for high net worth individuals, families, and closely held business owners. He regularly advises clients regarding the preparation and implementation of their basic estate plans (including drafting revocable trusts, wills, powers of attorney, advanced health care directives, and related documents). In addition to estate planning, John advises clients on family wealth planning, a multigenerational approach to protecting and preserving wealth through the use of sophisticated planning techniques. A significant portion of his practice is devoted to representing estate administrators and trustees on matters involving post-death administration and irrevocable trusts. John often serves the role of family advisor, acting to reduce and resolve conflicts among family members, heirs, and beneficiaries through both formal and informal mediation. In addition, his practice includes representing clients in federal tax controversies, including audit, administrative Appeals, and U.S. Tax Court. John's broad experience in tax litigation—as well as his expertise in advising clients at the audit and appeals levels of tax controversy—has provided our firm with clear direction in appropriate and successful estate and succession planning.
As part of his continuing education pursuits, John has been a frequent author and presenter for numerous tax and estate planning conferences. His most recent speaking engagements include the California Society of CPAs Advanced Estate Planning Institute, the Annual Estate Planning Symposium and 2014 Tax Update and Planning Conference, the 2015 AICPA Advanced Estate Planning Conference, the San Diego Tax & Estate Planning Forum, the Hawaii Tax Institute, CEB/UCLA Estate Planning Conference, CEB Estate Planning Annual Recent Developments Conference, and the USC Tax Institute. In addition, he represented the State Bar of California in Washington, D.C. for several years in presenting proposed federal tax legislation and regulatory changes.
John is a Fellow of the American College of Trust and Estate Counsel. He is also an active member of the California State Bar. John is currently a member of the Trusts and Estates Section Executive Committee and is a former member of the Taxation Section Executive Committee. He chaired the Estate and Gift Tax Sub-Committee from 2004-2005. In addition, John is a member of the Santa Clara County, Silicon Valley, and American Bar Associations.
Steven P. Braccini
Steven P. Braccini is a partner in Sheppard Mullin's Silicon Valley office and heads the Northern California Fiduciary Litigation practice. He is a Fellow in the American College of Trust and Estate Counsel (ACTEC).

Mr. Braccini's practice focuses on trust, probate and conservatorship litigation including, but not limited to: Will contests, Trust contests, removal and surcharge actions, contested conservatorships, accounting disputes, financial elder abuse actions, reformation or modification actions, and related "civil" claims. Steve also has an appellate practice and has presented numerous seminars and workshops on issues related to trust and estate litigation.

Steven received his JD from Santa Clara University in 2003. He was a judicial extern for Magistrate Judge Edward A. Infante of the U.S. District Court, Northern District of California and named a Northern California Super Lawyer, Super Lawyers, 2011-2019.

On a personal note, he is fluent in Italian and a self-professed political junkie.