Member Lunch Meeting - Estate Planning & Bankruptcy
Date:
Thursday, January 9, 2020
Location:
Skewers Kabob House - 821 L St., Modesto, CA 95354
Speaker:
Anthony Johnston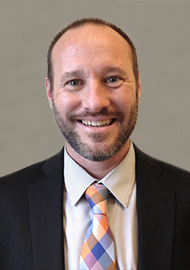 Bio:
Mr. Johnston maintains complementary litigation and transactional practices.
He handles a variety of disputed matters, including business litigation, contract litigation, estate litigation, and trust litigation.
Mr. Johnston regularly represents trustees and creditors in bankruptcy cases. He also maintains a busy real estate practice, representing real estate brokerage firms, property managers, foreclosure companies, and investors in a variety of real estate matters. In addition, he provides estate planning, trust administration, and probate services to individuals and professional fiduciaries.
Practice Areas
Civil Trial and Litigation Services
Real Estate
Estate Planning, Trusts, and Probate
Bankruptcy (Creditors and Trustees)
Commercial, Corporate, and Business
Agriculture
Teaching Experience
Humphreys College Laurence Drivon School of Law – Stockton, California. Adjunct professor of contract law, 2007 – present
Humphreys College – Modesto, California. Assistant professor of business management, 2002-2006
Personal Interests and Community Involvement
Mr. Johnston was born in 1971 in Modesto, California, where he now resides with his wife and two children. When he is away from the office, he enjoys skateboarding, snowboarding, hiking, reading, and coaching little league baseball.
In addition to teaching, he regularly gives lectures on business matters to the Alliance Small Business Development Center in Modesto. Mr. Johnston has served on various boards of directors for local non-profit organizations.