Member Lunch Meeting - Fresh Perspectives on Information Security and the True Value of Data: How shifting expectations around privacy will redefine professional relationships
Date:
Thursday, September 12, 2019
Location:
Skewers Kabob House - 821 L St., Modesto, CA 95354
Speaker:
Dana Shibley - Verifyle, Inc.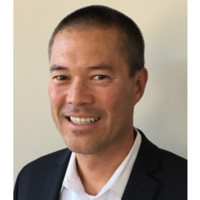 Dana Shibley has been involved with establishing and communicating frameworks for risk assessment and management since the beginning of his career. He began at Royal Bank of Canada where he worked with banks and corporations around the globe hedging financial interest rate risk and currency risk on both sides of the balance sheet. Later, he wrestled with risk of a different flavor as he worked with technology companies in the protection and monetization of intellectual property, where risk-tradeoffs of potential and actual litigation around that intellectual property are constant strategic and financial considerations.
Dana currently serves as Vice President for VeriFyle, in Silicon Valley, which leverages patented encryption key management technology to isolate information risk at a granular level and stop the devastating bulk-access-vulnerability that threatens organizations and individuals today.
Dana holds an MBA from The Wharton School of the University of Pennsylvania.
He has spoken recently at events for:
National Society of Accountants
National Association for Fixed Annuities
National Association of Credit Union Supervisory & Auditing Committees
Insurance Designers of America
California Society of Tax Consultants