September 2018 Lunch: Trust Protectors
Date:
Thursday, September 13, 2018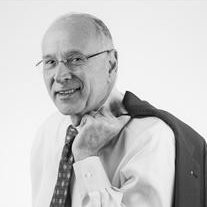 Come listen to Lou Friedman speak on Trust Protectors. Are trust protectors fidicuairies and what powers should they be given?
Brief BIO:
Lou Friedman has been with Gianelli Nielsen since 2012. Lou's law practice emphasizes the areas of Estate Planning, Finance, Business Organization, Succession Planning, and Asset Protection. He believes in giving his clients innovative solutions for their legal issues.
Lou served at the E. & J. Gallo Winery for 25 years, where he was Executive Vice President and Chief Financial Officer and has held senior positions at multiple law and accounting firms.
Lou has vast experience advising family owned and closely held companies. He has spent decades working in this field as a CPA, attorney, and senior officer of a family owned business. He can help your family in creating a successful transition, including saving taxes, preserving family harmony, and developing potential leaders. The goal is to either keep the business functioning well as a family asset or develop a comprehensive exit strategy that will maximize value.
Lou is very involved in our community. Some of his local positions have included the Gallo Center for the Arts, where he was a Director and Treasurer for 10 years and now serves on the Finance Committee as well as a Trustee. Lou is a Past President of Modesto Rotary Club; he served as a Trustee and Chair of the Sylvan Unified School District; and serves on the Family Business Center- Central Valley Board of Directors, where he has done a number of presentations.
Lou received his B.S. from Arizona State University with Honors in 1960, his LLB from Loyola University (Los Angeles), and his LLM in Taxation from New York University. He was admitted to the New York Bar in 1967 and the California bar in 1974. Prior to joining Gianelli Nielsen, he worked with Gallo Winery and as a CPA for the accounting firms of Price Waterhouse, Deloitte, and with another Modesto law firm.
Related Link(s):