Fall Educational Seminar
Date:
Wednesday, October 17, 2018
Location:
Community Hospice
Speaker:
Sam Donaldson, Emily Vierra and Scott MacDonald from Merrill Lynch and Eric Smith from Wells Fargo!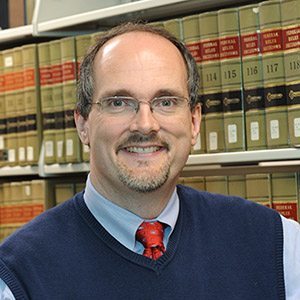 Your Stanislaus County Estate Planning Council is excited to have Sam Donaldson as the headline speaker for our annual educational seminar! In addition we have Emily Vierra and Scott MacDonald from Merrill Lynch speaking on "Ethics of Investing and the Fiduciary Standard". Also, Eric Smith from Wells Fargo is speaking on "Business Transitions and Business Succession".
SAMUEL A. DONALDSON [J.D. University of Arizona; LL.M. (Taxation) University of Florida] is a Professor of Law at Georgia State University in Atlanta, Georgia. Prior to joining the Georgia State faculty in 2012, he was on the faculty at the University of Washington School of Law for 13 years. During his tenure at the University of Washington, he was a five-time recipient of the Philip A. Trautman Professor of the Year award from the School of Law's Student Bar Association. Professor Donaldson served for two years as Associate Dean for Academic Administration and for six years as the Director of the law school's Graduate Program in Taxation. He teaches a number of tax and estate planning courses, as well as courses in the areas of property, commercial law and professional responsibility. Professor Donaldson is an Academic Fellow of the American College of Trust and Estate Counsel (ACTEC) and a member of the Bar in Washington, Oregon, and Arizona. Among his scholarly works, he is a co-author of the popular West casebook, Federal Income Tax: A Contemporary Approach, and a co-author of the Price on Contemporary Estate Planning treatise published by Wolters Kluwer. Professor Donaldson has served as the Harry R. Horrow Visiting Professor of International Law at Northwestern University and a Visiting Assistant Professor at the University of Florida Levin College of Law. An amateur crossword constructor, his puzzles have been published in The New York Times, The Los Angeles Times, The Washington Post, The Wall Street Journal, and other outlets. A perennial contender for People Magazine's "Sexiest Man Alive" honor, Professor Donaldson was recently notified by email of his selection to receive substantial sums of money from high-level Nigerian business officials in exchange for his bank account information.
ERIC J. SMITH is a Senior Business Transition Strategist at Wells Fargo Private Bank, California and Nevada Region. He has an LL.M. in Taxation from the University of Florida, School of Law, J.D. from University of California, Davis and a Bachelors in Arts from Evergreen State College. As part of the regional wealth planning team, Mr. Smith focuses on helping business owners plan for the transition of their businesses. This includes family business succession, management buyouts and ESOPs, selling to financial and strategic buyers and public stock offerings. He also advises on personal wealth transfer, financial and tax planning for closely held business owners, fund managers (private equity, hedge, venture and real estate) and founders, officers and large stockholders of public companies.
Mr. Smith was a practicing attorney and began his law career in 1991 in the international tax and corporate departments of a Los Angeles law firm. In 1997, he joined the Palo Alto law firm Wilson Sonsini Goodrich & Rosati in the corporate and securities department. At Wilson he handled formations, employee equity plans, financing, mergers, acquisitions, joint ventures, IPOs and general counsel and head of Corporate Development for Home Account, a venture-backed, online financial services company until its acquisition by a public company.
In 2002, Mr. Smith started a boutique San Francisco law firm where he focused on estate planning for high net worth clients until joining Wells Fargo.
SCOTT MACDONALD is the founder and leader of the Special Needs Team at Merrill Lynch, a group of Financial Advisors and Client Associates dedicated to enhancing the long-term well-being of special-needs, disabled and elderly individuals. Scott joined Merrill Lynch in 1987 and has spent his entire career addressing the unique needs of society's most vulnerable members.
Passionate about his work, Scott is a recognized authority on wealth planning and investment management for Special Needs Trusts and other court-supervised trusts, as well as probate investing for Conservatorships and Guardianships. He offers extensive knowledge of California Probate Code restrictions on investments, as well as the terms of the Uniform Prudent Investor Act. Scott facilitates close collaboration with attorneys, caregivers, trustees, fiduciaries, benefits counselors, and other professionals. A regular lecturer and media contributor, he is the author of numerous articles and publications related to special-needs and elder financial strategy.
Scott earned his B.S. in Finance and his B.A. in Economics with Honors from the California State University system. He is the recipient of the prestigious David Brady award, bestowed upon the Merrill Lynch employee who goes beyond expectations in his dedication to clients.
EMILY VIERRA is a Team Financial Advisor with the Special Needs Team at Merrill Lynch. She began her Merrill Lynch career in 2007. She has been a member of the Special Needs Team since 2012 and has steadily taken on additional responsibilities.

Emily focuses on client relationship management, wealth management planning, and team operations. She enjoys helping clients design and implement detailed planning initiatives that address the distinctive requirements of special-needs clients. She is particularly skilled in new account onboarding and long-term wealth strategy.
She earned her undergraduate degree in Business Administration with a concentration in Marketing from California State University, Sacramento.
Please note that an application requesting MCLE credit for this activity is pending for approval by the State Bar of California.
Related Link(s):